Locust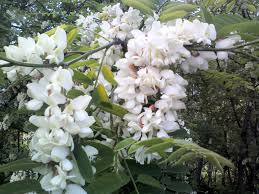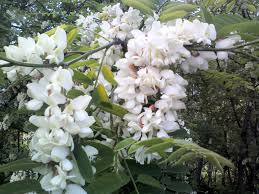 Locust
Black Locust (robinia pseudoacacica)
Possibly one of the most useful trees in the world anywhere. Edible flowers, rapid growth, nitrogen fixing, very light shade, rot resistant wood.
Honey Locust (gleditsia triocanthus)
Excellent for wildlife and pastures. We collect seed from trees with unbelievably high pod production. We offer seeds of thornless trees and thorny ones. If you've never seen the thorns on a true wild honey locust, you wouldn't be able to believe a description.